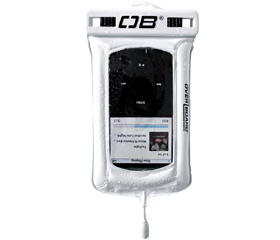 Overboard Pro-Sport Waterproof MP3 Case
A market first and must have for all watersports enthusiasts. Never be without your favorite TabletTunes (specifically designed to protect your iPod and smaller MP3 players)! Fully usable when sealed in case, 100% Waterproof (guaranteed submersible to 19ft/6m - Class 1 Waterproof). Floats if...
Buy it now
---
REN Clean Skincare Travel Set

REN's new travel set is filled with luxurious travel sizes of must...
View details
Tablet T-Shirt

Made of the softest 100% organic cotton we could find, the Tablet...
View details
Hideo Wakamatsu Skeleton Attaché

Evoking a glass house, this attaché features clear panels made from...
View details