Rodovia PE 09, Acesso a Muro Alto, Km 3, Ipojuca, Brazil
Hotel Photos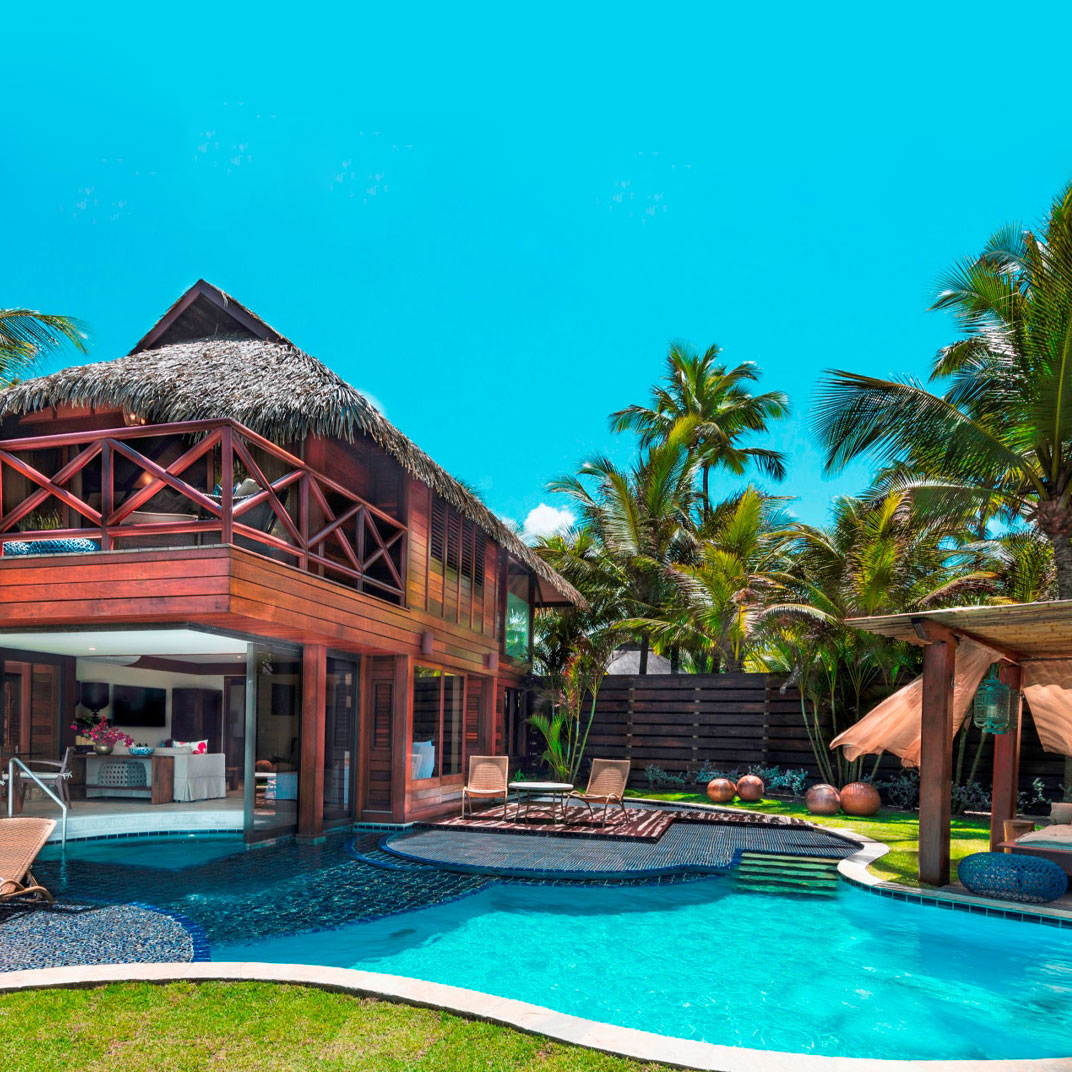 Action Bar
13
Favorite this hotel — to remember it, to save it to your wish list, or simply to express yourself
Hotel Description
You could be forgiven for picking up a bit of a South Pacific vibe at the Nannai Beach Resort. Though the actual location is Brazil's northeast Atlantic coast, there's an air of Polynesia about these thatched-roof bungalows, many of them standing on stilts over palm-fringed lagoon-like swimming pools. But Brazil it is, and if you can't tell by the landscape, you can tell by the culture; beach football, bossa nova, and, ten minutes away, the bustling beach at Porto de Galinhas.
Of course the Nannai has its own beach, the reef-protected Muro Alto, a mile and a half of soft sand on a calm shallow tide pool. A few of the bungalows look out over the beach, but most are shrouded in palms, facing only their own pools. If you're not in the mood to splash out for a bungalow, the main building is home to forty-two luxury apartments; these are a touch more urbane than the island-style bungalows, but still quite charmingly rustic.
There's plenty to do, this being Brazil and all, anything from tennis or snorkeling to dance classes, beach volleyball or hydro-gymnastics. Breakfast and dinner are included in the room rate; the cuisine is true to Brazil's international character, incorporating local seafood as well as pasta and Japanese touches. And the beach bar may sum it all up best — where else could you sip a caipirinha on the sand, looking out over the Muro Alto tide pool and the Atlantic beyond?
How to get there:
Nannai Beach Resort is a 45-minute drive (54 km) from Recife International Airport. There is a reception booth at the airport that can help with directions, but please contact customerservice@tablethotels.com if you would like to arrange an airport transfer.
Read more
Hide Details
Hotel Criteria
91 Rooms
Style: Contemporary Classic
Atmosphere: Secluded
Hotel Booking Widget
This hotel is going through our quality control re-assessment.
Need to Know
Valid credit card required.
Credit cards accepted:
Visa, MasterCard, American Express, Discover, Diner's Club
Check in:
3pm,
Check out:
12pm