Become an Insider!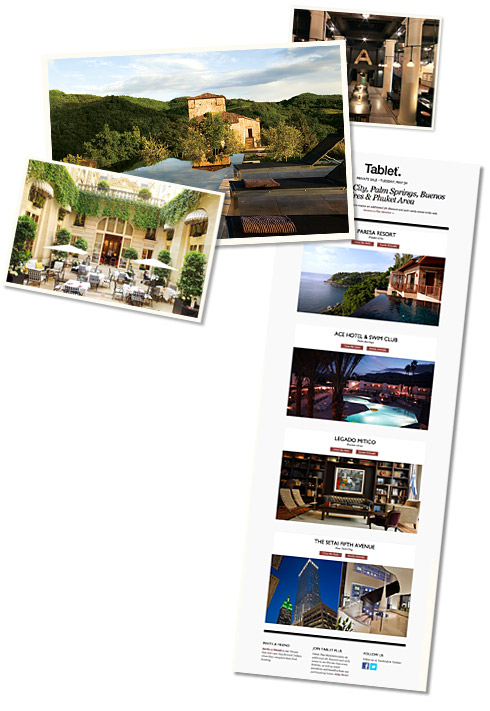 Be the first to know about our exclusive sales & offers at the best boutique hotels worldwide.
To accept your invitation from Paloma Contreras, please enter your information and click 'accept invite'.
You'll also receive:
Tablet newsletters featuring stunning imagery, independent editorial, special offers and the latest on design, culture and travel from Tablet Talk.
25 Tablet Credits for every completed booking.
25 Tablet Credits when your friends make their first booking on Tablet.
Always Available on Tablet:
The lowest online rates guaranteed
2,000+ hotels in more than a hundred countries, each handpicked and anonymously evaluated by our own team of global travel experts.
Verified, tamper-proof guest reviews, to ensure that we feature only the highest-quality hotels.
Concierge-grade global customer service.
User and concierge-generated travel guides.